---
Made to last years - not months
Tough nonstick finish on rivets and rims prevents stains and burnt, stuck food.
Tough nonstick withstands 25,000 scrubs*
Cheap is bad? Not necessarily. Bauhaus nonstick can withstand as many as 25,000 scrubs*, while most brands' nonstick starts deteriorating considerably earlier at the same price.
* Based on the Meyer Wet Abrasion Test, designed to replicate cleaning at home.
Stackable tempered glass lid
Break-resistant with our signature stay-cool knob that allows lids to be stacked neatly with others of its kind
Fast, even cooking
Energy-efficient induction base heats up quickly and evenly
Other nice things:
Nonstick finish on rivets and rims
Prevents stains and burnt, stuck food
Comfortable handle design
Stays cool to the touch
Fully protected surface
Zero exposed aluminum prevents corrosion
Works everywhere, even induction
Dishwasher-safe
Oven-safe
Up to 180˚C / 350˚F
Hey! We thought you'd like these too:
​
Stainless Steel Open Stockpot 20cm/4.7L


Accent Series
$59.95
RRP $119.95
​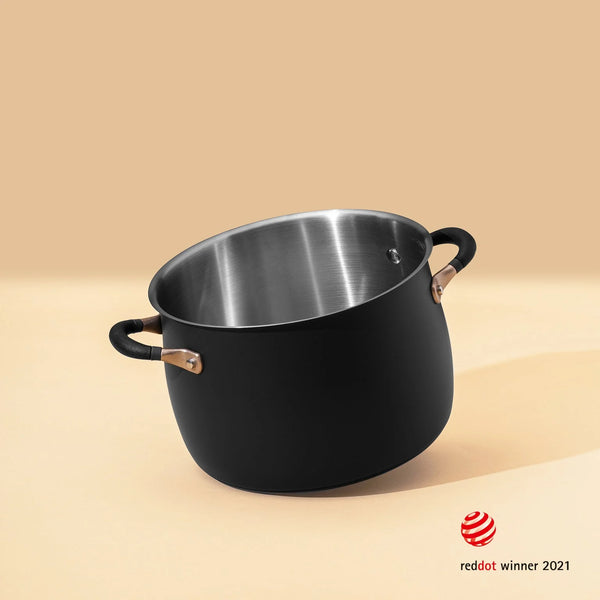 Stainless Steel Open Stockpot 24cm/7.6L


Accent Series
$79.95
RRP $159.95
​
Nonstick Casserole with Glass Lid 24cm/5.2L


Bauhaus Series
$59.95
RRP $139.95